Are you looking for a spot of nature where to read, study or ask with your Erasmus buddies?
There are plenty of great parks in Lyon for that! You will soon hear about the Tête d'Or Park with its lake, its botanical garden and its zoo but there are more than 70 in Lyon.
Here are a few that ESN CosmoLyon invites you to discover during your stay:
The park of Feyssine
This first park is not in Lyon but in Villeurbanne. Near the Doua campus, the Feyssine Park is home to many animals such as wild beavers. It is managed in an ecological way by the city taking into account the different species that it shelters. It is a wilderness where you can enjoy the sun along the Rhone, make music, go jogging or cycling. The park is not closed at night so you can access it freely. Since there is little or no lighting, you can even see the stars.
Campfires are forbidden, and beware of mosquitoes on summer evenings.
Access: Tram T1 "IUT Feyssine"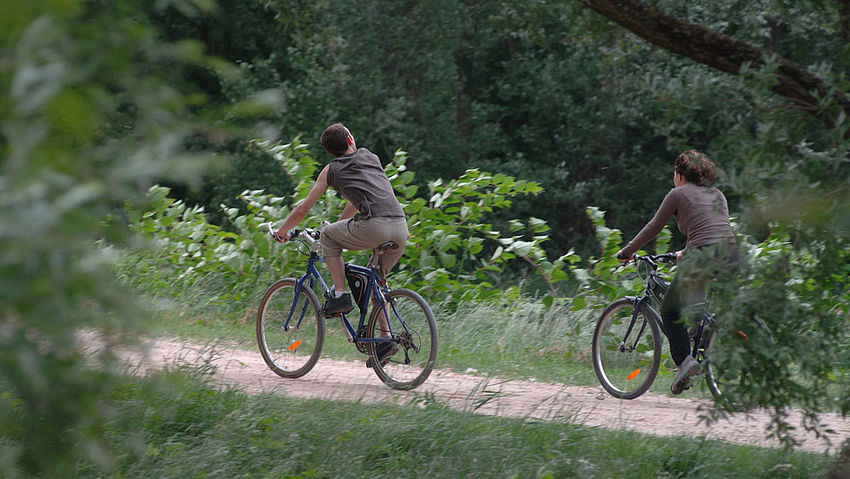 The park of Gerland
Known for its garden-walk (megaphorbiais), it hosts in June the festival of the 6th continent. It is the ideal park to walk along the Rhone, continue to the park banks, enjoy the view of the confluence and go back to the docks.
Access: Metro B "Stade de Gerland"

Blandan Park
This park in the city is housed in an old fort of Lyon. Very easy to access, lyonnais-es of all ages find themselves there for sports or picnicking. The old facilities of the fort were transformed into playgrounds and sports equipment. From April, the park closes at 22:30 so you can stay there all evening to enjoy the sunset.
Access: Tram T2 "Vienna Road" or metro B "Garibaldi"

Parilly Park
The largest park in Lyon (larger than the Tête-d'Or Park!) Is close to the Bron campus with several hectares of forests and many sports fields.
Are you looking for a basketball game? Or are you football? The grounds are at the disposal of all. Do not hesitate to propose a match on our facebook group "Sport & Run".
Access: Metro D "Parilly" or Tram T2 "Parilly-University"
And a garden not to be missed: the garden of curiosities
With a magnificent view in the heights of Lyon, this park is an international symbol because it was created by Montreal designers for the city of Lyon. The park is quite small but little used because it is hidden (the entrance is at the bottom of a parking lot on the hill).
No matter what time of day, the view of Lyon is breathtaking so this is a place not to be missed during your stay! You can access it from the funicular "Saint-Just":
Afficher une carte plus grande
photos tirées du site du Grand Lyon